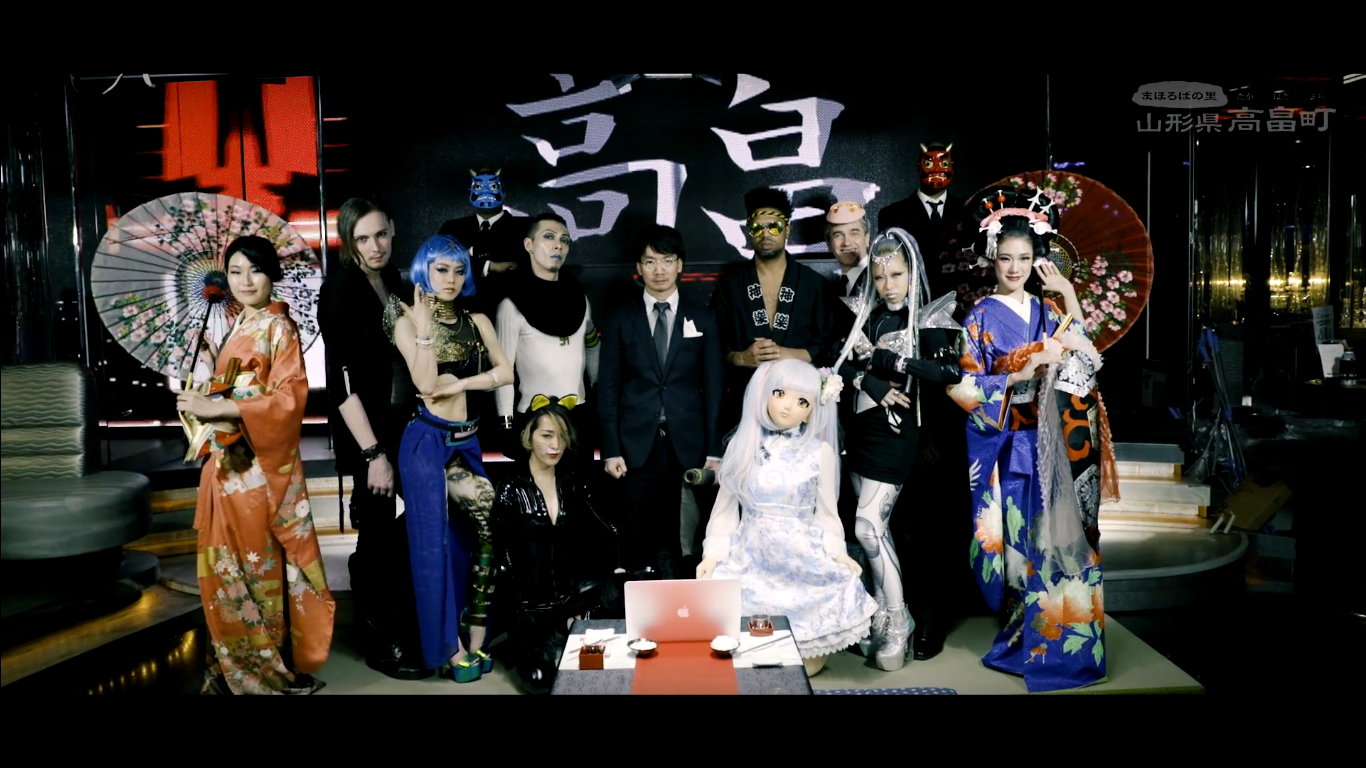 MUM & the J.A.A. land in TAKAHATA, Yamagata prefecture, JAPAN
MUM organized the【Japanese-Aliens-Association】and kick started a project to find unknown gems in Japan.
As their first J.A.A.'s project MUM fully participated in an economic development project for city of TAKAHATA, Yamagata prefecture.
【The"NEW"official website of Takahata town】which includes series of video clips called 【The illustrated narrative handscroll】marked 870,000 incoming links on Google in only 1week and made an "outer space" remarkable buzz.  (The number of  the links of TOKYO's official website is 590,000. Now you can clearly see how huge the buzz is!)
MUM renited with Ryo Aoyagi (creative director,Humancentrix) who has been working with MUM since "MUM×SEGWAY" , "MAHABHARATA". And they took a new step to share a diversity of cultures  and create 【祭/Matsuri】an "Neo primitive" festival without boundaries.
THE PIKO plays an immortal messenger who delivers the handscroll to the J.A.A. in the video clips.
He says "Imagination is creation. 'A Joke' turns into  a Gospel " and gives us a hint of the bigger picture of MUM's scenario.
【TAKAHATA town official website】http://takahata.top/